Clara
"It'll be over soon. Faster than you think if you go somewhere else while your eyes are closed."
Casting: Anna Torv
Gender: ♀
Date of Birth: ♊ June 14th, 1983
Age: 27
Place of Birth: Queensland, Australia
Occupation: Amateur drug dealer
Ability: Remote Viewing
Power Grade: ???
Registration Status: ☒ UN ☐ REG
Theme Song: "Blinding" by Florence + The Machine ♫
Hooks: ✔ Streets ✔ Drugs ✔ Ability
Often living destitute on the streets, Clara is a woman who's spent most of her life victimized, homeless, or a psych patient, things that have left her a little … unusual. She uses her own unique brand of escapism to daydream herself away from harsher realities.
---
Impressions…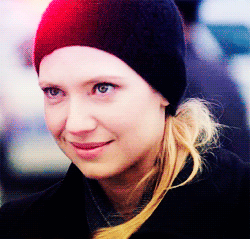 Once upon a time in a land far, far away, Clara had a normal life and a quaint, happy childhood with a family who loved her. That was taken from her — she was taken from them — and her life was rerouted into places nobody's should ever go.
So she drifts away.
She lets her mind disappear into somebody else's life. Seeing through somebody else's eyes is the ultimate escapism. Reality is a blur for Clara. If she's lucky, she'll see something beautiful. In that way, she has a built-in, unlikely resilience — when life is hard she can just leave and come back later.
She's very much inside her own head looking out at a world she doesn't quite understand or feel a part of — a world she finds confusing, frightening and fascinating all at once.
One thing she knows for certain is that it's full of people who understand it more than she does; she knows she isn't like them, and that she needs them to make it. She goes through the motions of taking care of herself (and acquiring street drugs) from practice, but to say she has street smarts would be a stretch. She'll forget to take care of herself, forget to eat, get disoriented and forget where she is, wander away on a whim; the only reason she's survived this long is because she's fallen into groups. Clara's nature can beg to be protected, as much as it can inadvertently beg to be exploited.
Signs of Life…

MONTAGE — It's A New World — For some, it hasn't changed much. Clara's where she's always been: living, drifting, escaping.
August 12th — Lucky — Clara is counted lucky when a man named Mr. Black interrupts a drug deal and spares her life to give her a job to do.
August 14th — Crack Is Wack — Clara struggles to turn herself from user to dealer, but gets a break when she meets a rich celebrity.
August 18th — Night Owl — Mr. Black looks out for Clara after she manages to make good on their arrangement. She's hopeful to try again, and he wonders if she really is a lost doe in this world.
August 23rd — Hey Mr. DJ — When Mr. Black scopes out a club for targets, he's unaware that Clara is along for the ride. She sees what he sees: the beautiful dancer.

Words…
❝ … I just. I need the numbers. Sometimes I— I forget sometimes, and I get— I get lost. But the numbers help me not be lost. — Night Owl
Hints…
Clara still has an Australian accent from her origins in Queensland.
Clara has written numbers that she's supposed to remember on her shoes.
Clara often gets her hands on a variety of street drugs.
Clara can technically be in almost any scene because of her ability.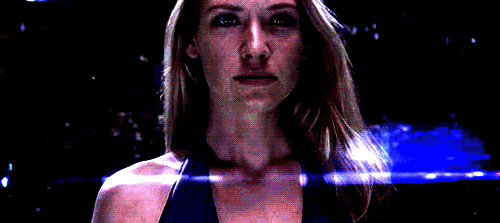 "To lose one's self in reverie, one must be either very happy, or very unhappy. Reverie is the child of extremes." ~ Antoine Rivarol
Music…
"Blinding" - Florence + The Machine ♫
"I'm in Here" - Sia ♫
"Starlight" - Muse ♫
"Parasol" - Sarah Slean ♫
"Coming Down" - Dear Euphoria ♫
"Glittering Cloud" - Imogen Heap ♫
"Breathe Me" - Sia ♫
page revision: 29, last edited: 25 Aug 2011 22:02