Yonge, Levine & Ginsberg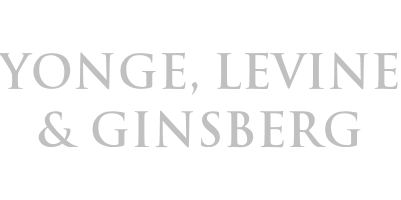 Yonge, Levine & Ginsberg is a law firm located in Beverly Hills. It has gotten attention recently for putting together a team especially to place on ability-related cases.
---
When You Want Results…
You need proven professionals from the team at Yonge, Levine and Ginsberg, who have been providing expert legal representation to individuals throughout the Los Angeles area for more than 15 years. Our cutting-edge legal team provides an unparalleled level of expertise, innovate approaches and strategic focus. We have a reputation for taking on the most challenging cases and delivering the best possible outcome for our clients in a broad arena of legal areas: civil, criminal, and family law, as well as mergers and acquisitions, personal injury, immigration, and commercial litigation.
The Legal Team
Josef Yonge
Position: Equity Partner
Joan Levine
Position: Equity Partner
Robert Ginsberg
Position: Equity Partner
Lucy Vega
Position: Junior (First Year) Associate
Information
Yonge, Levine & Ginsberg also employs assistants, paralegals, in-house private investigators and more.
Hiring them is on the expensive side; however, they have a pro-bono quota to fill every year.
They were the first private law firm (arguably; at least in California) to specialize their attorneys in litigating ability-related cases. Since then, they have represented a number of Ability Positives in high profile cases, making them the go-to firm to avoid discrimination.
They are often assigned to the same cases as ACRU — that often, but not always, means defending the people ACRU arrest.
page revision: 0, last edited: 10 Aug 2011 20:44